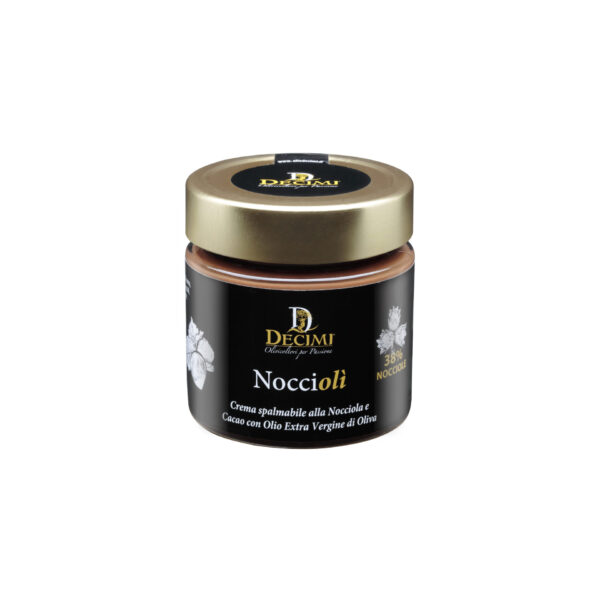 nocciolì
€8,00
Our hazelnut-based cream is made from Decimi extra virgin olive oil (38%), brown sugar, cocoa and vegetable fibres.
Our spreads are gluten-free using entirely vegetable ingredients.
The product
Our sweet spreads satisfy the taste without forgetting the health and nutritional needs; they are also suitable for those suffering from certain types of food intolerances and allergies, because they are prepared without gluten and only with ingredients of vegetable origin
Nutritional information
Valori Nutrizionali per 100 g
ENERGIA: 2315 Kj / 553kcal
GRASSI: 39 g di cui acidi grassi saturi 3,6 g
CARBOIDRATI: 40 g di cui zuccheri: 38,2 g
PROTEINE: 5,3 g
FIBRE: 9,3 g
SALE: 0,01 g
Label

Shipping info
In order not to alter the quality of the product, in order to avoid sudden changes in temperature, we ship in suitable polystyrene packaging.